Attention 7th & 8th Grade Students and Parents: The fundraiser delivery has been delayed due to processing issues. We will send a new date out as soon as we receive it. The Kalahari Trip tentatively scheduled for 10/27 may also be delayed due to the same processing issues.

Good morning. Putnam County Health Department and the Putnam County Schools are working each and every day to keep your children safe and in school. Please see the letter updating quarantine procedures. Please call if you have questions or concerns.
https://5il.co/10l1v

Reminder to parents of the Junior Class: the next Post Prom meeting is TONIGHT (Oct 13) at 6:00pm in the HS Cafeteria. Please contact Carlie Knowles if you have any questions or you cannot attend tonight's meeting.

We kicked off our October challenge today with a lesson and activity about WORK ETHIC. Check out the creative designs that each house did this morning to demonstrate their work ethic!! #ProudtobeaPirate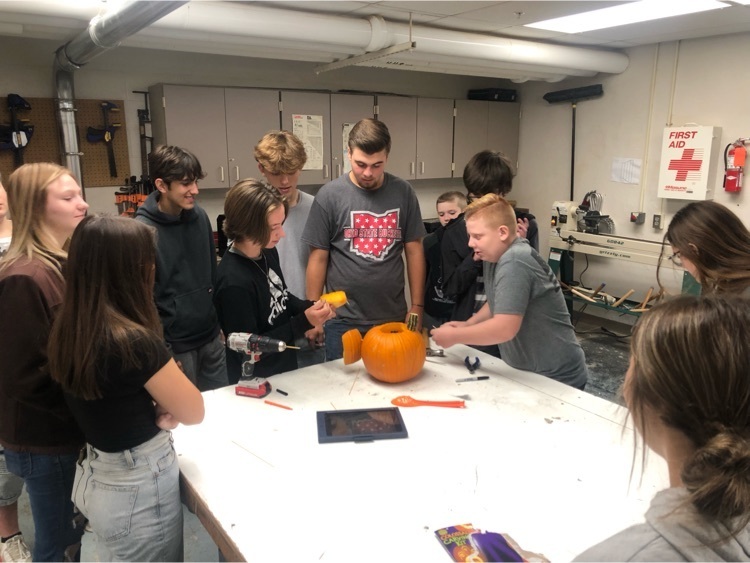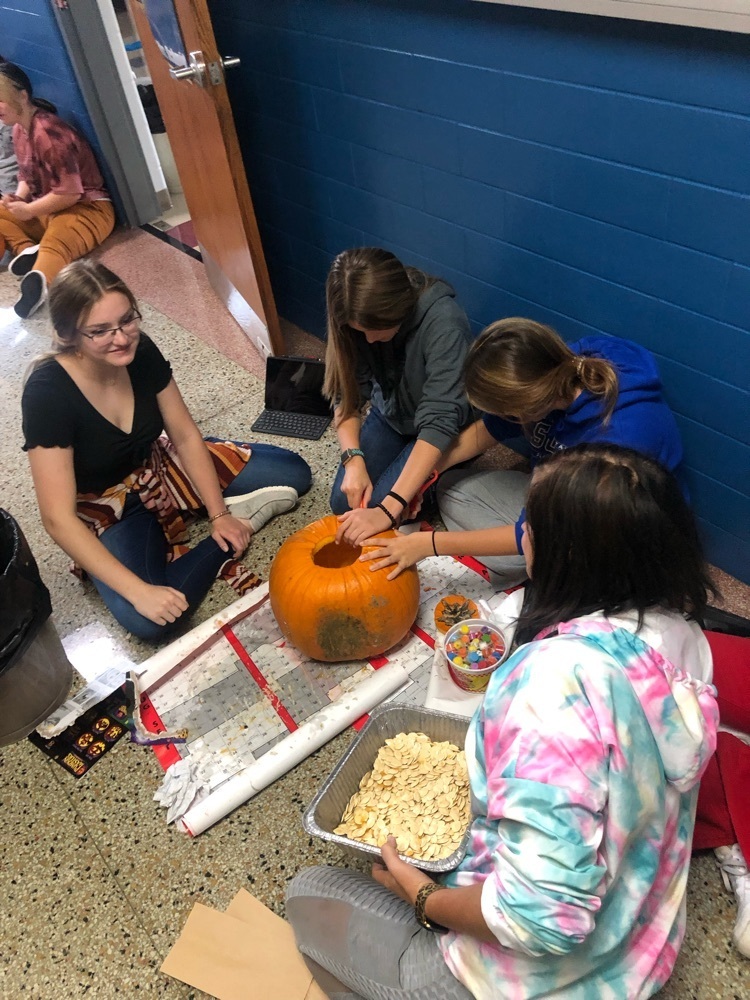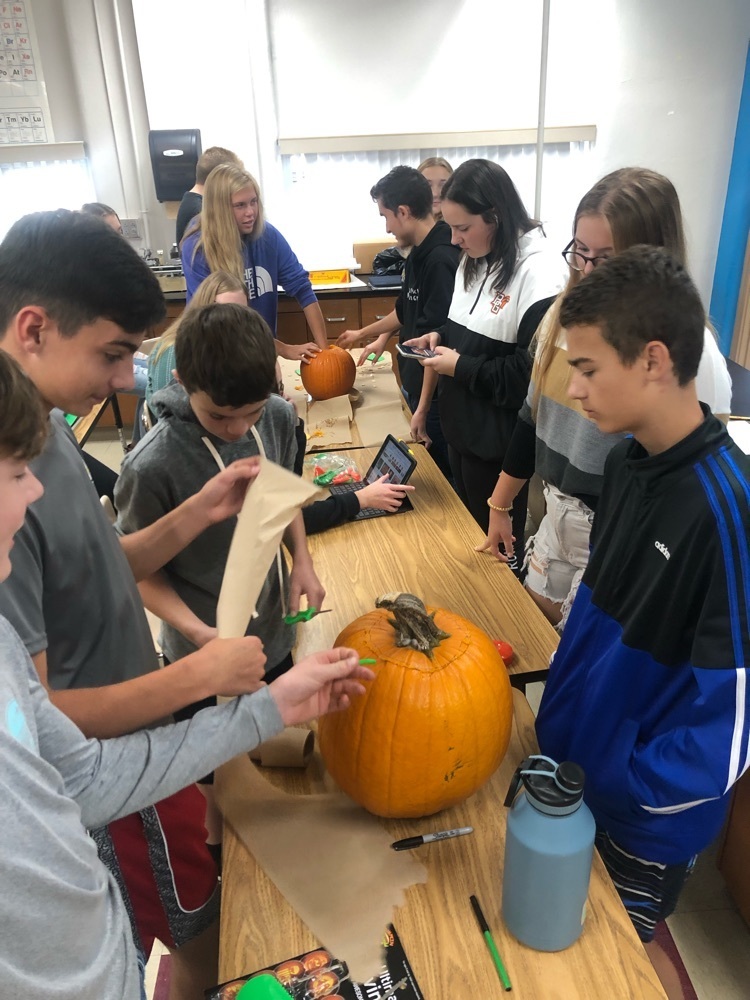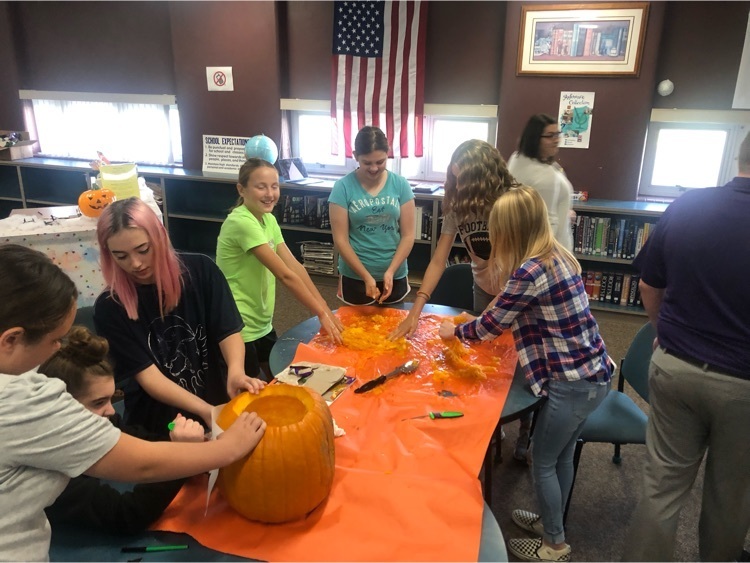 Congratulations to the Yellow House for their victory in the September Challenge about being prepared!! The Yellow House celebrated by traveling to Putt Putt in Defiance for around of Mini-Golf! FORE!! #ProudtobeaPirate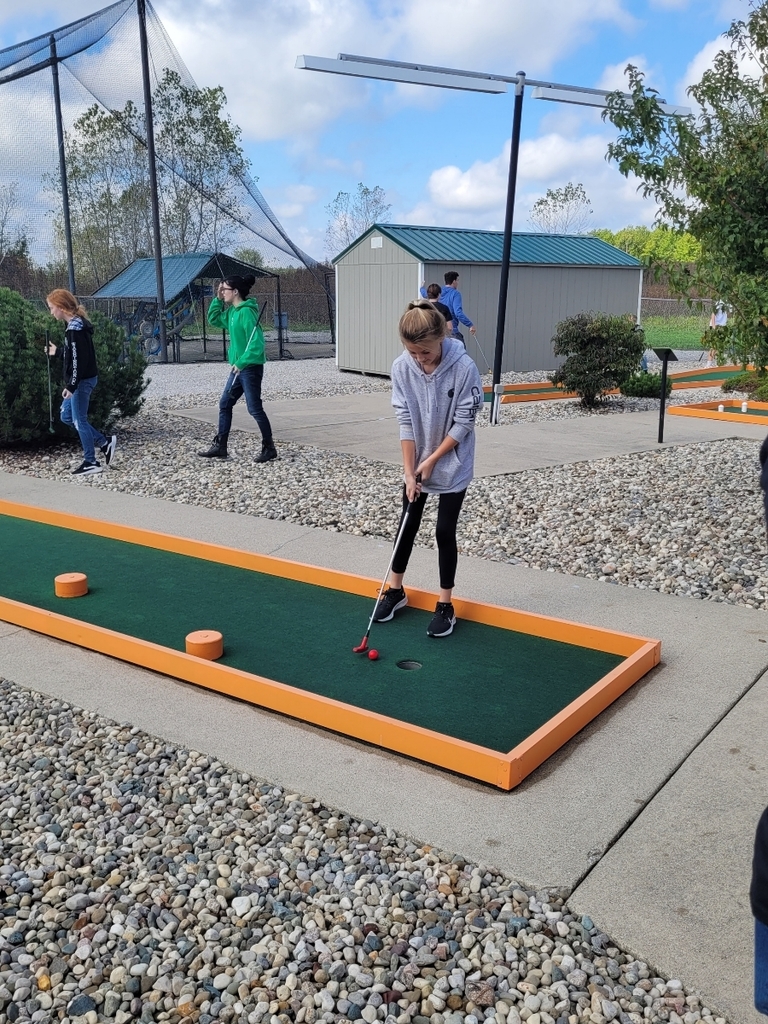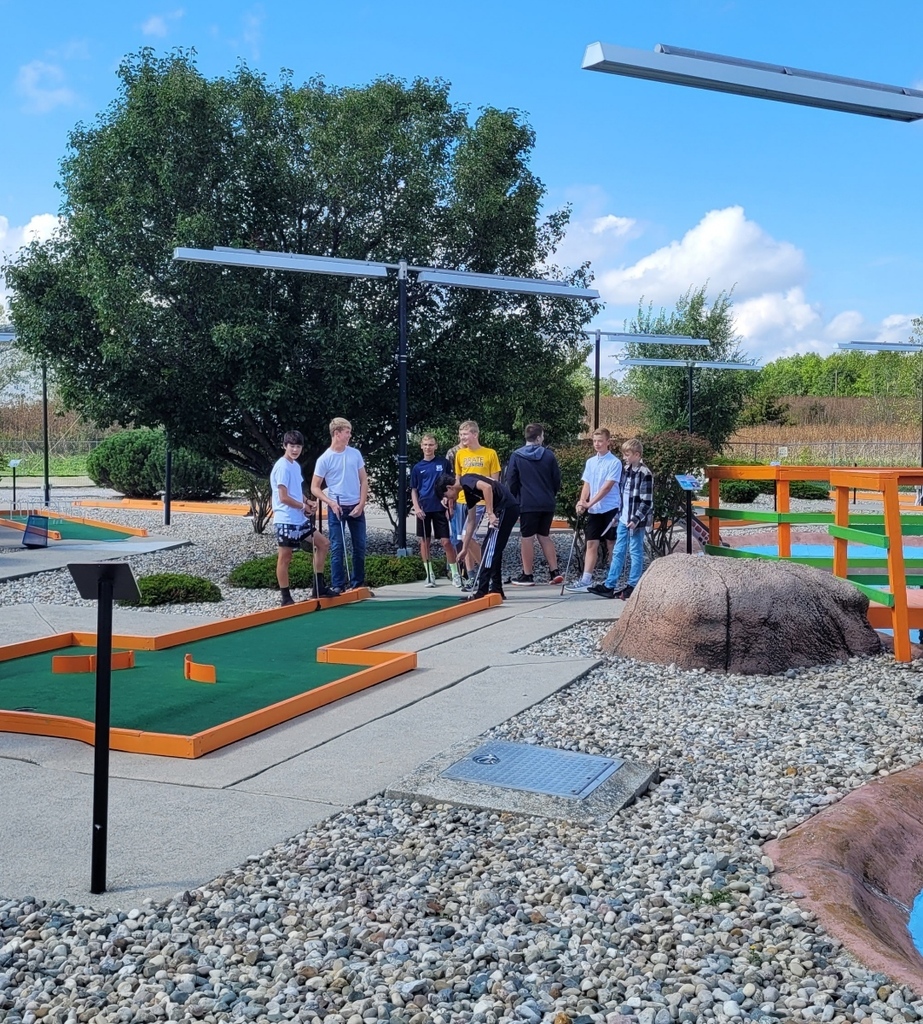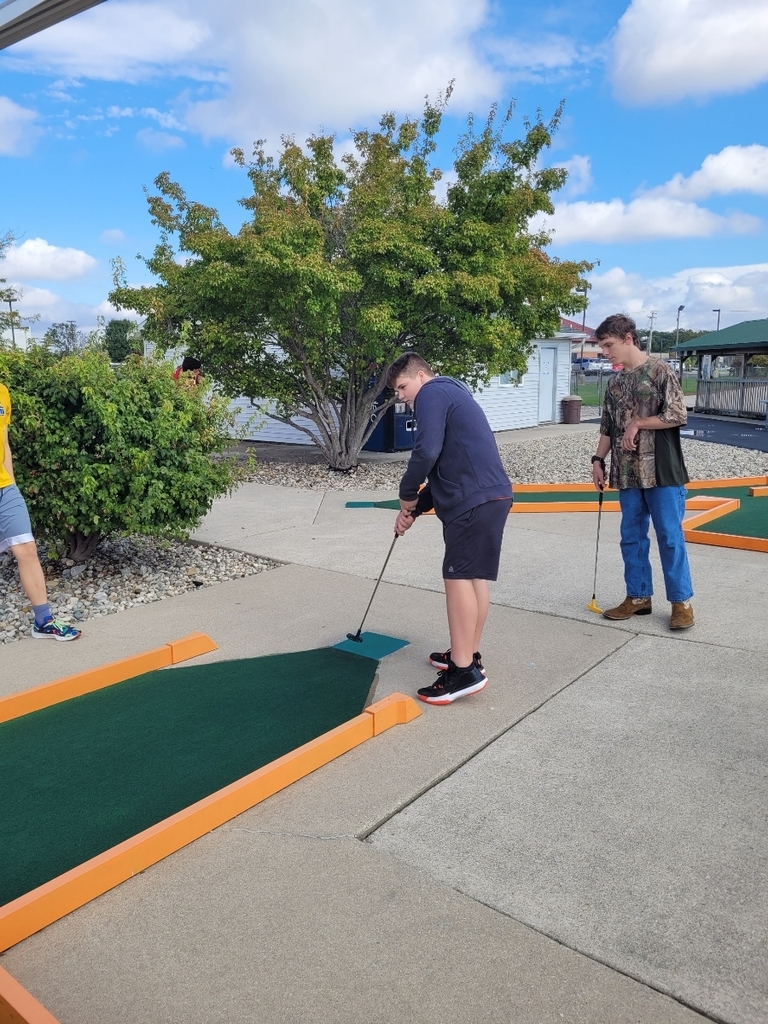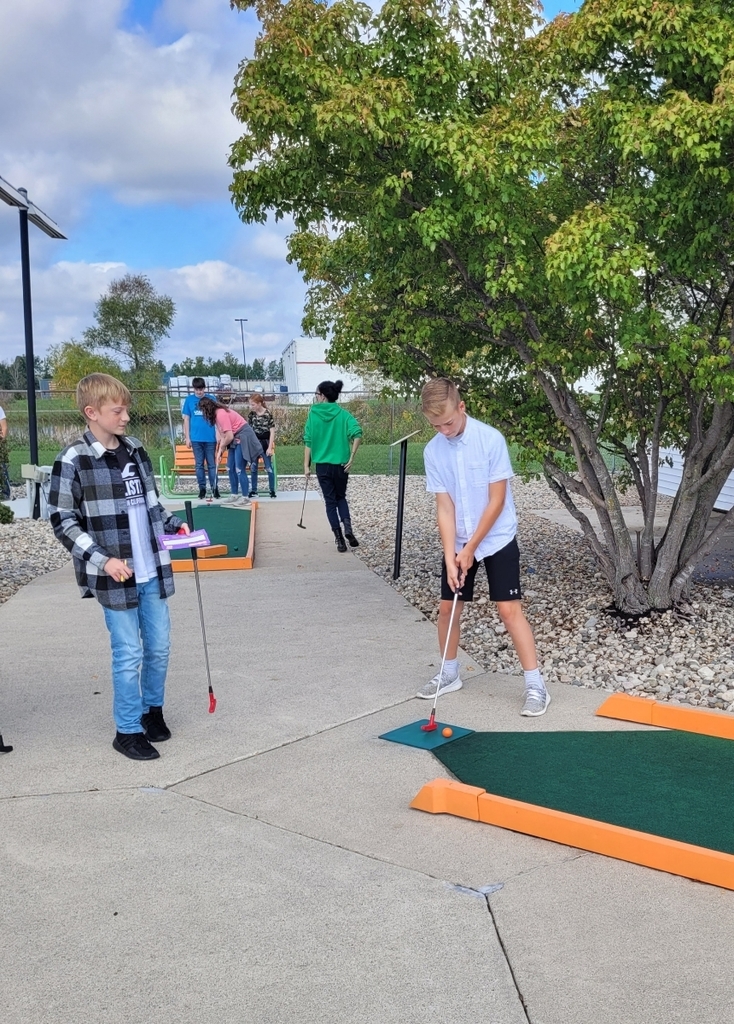 Bus #3 is running about 15-20 minutes late this morning (10/8/21) due to a mechanical issue.

Congratulations to Wyatt Davis (not pictured), Jude Marshall, Lexi Ordway, David Speiser, and the rest of the students that were inducted into the NTHS at Vantage this evening!! #ProudtobeaPirate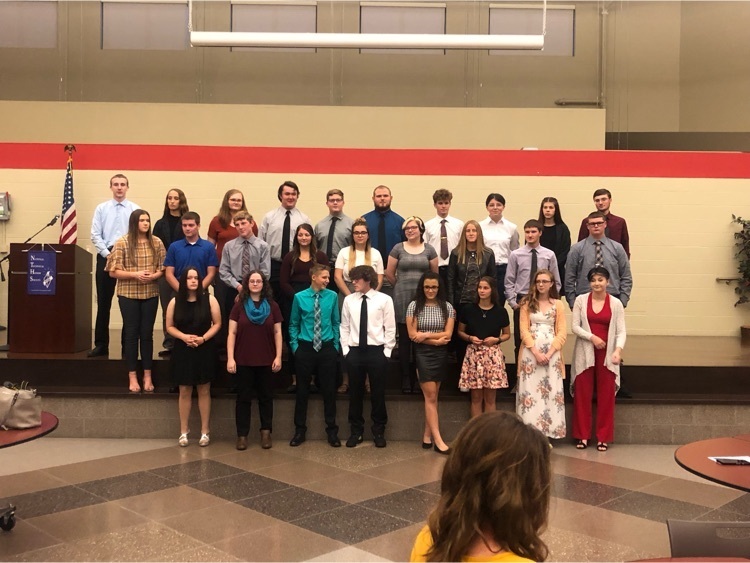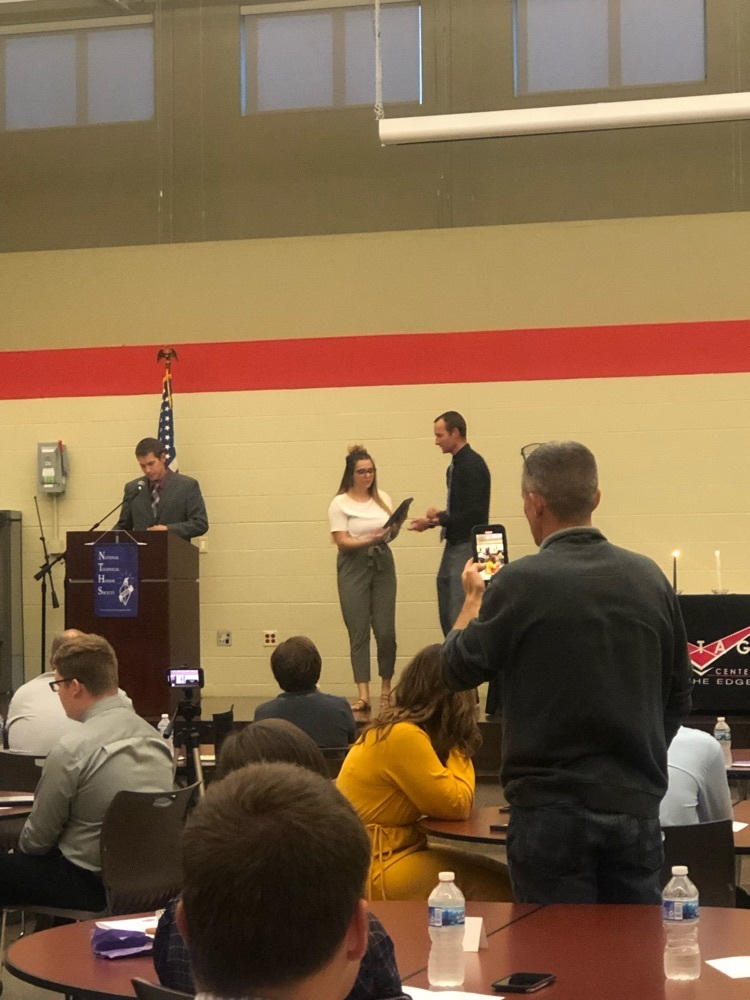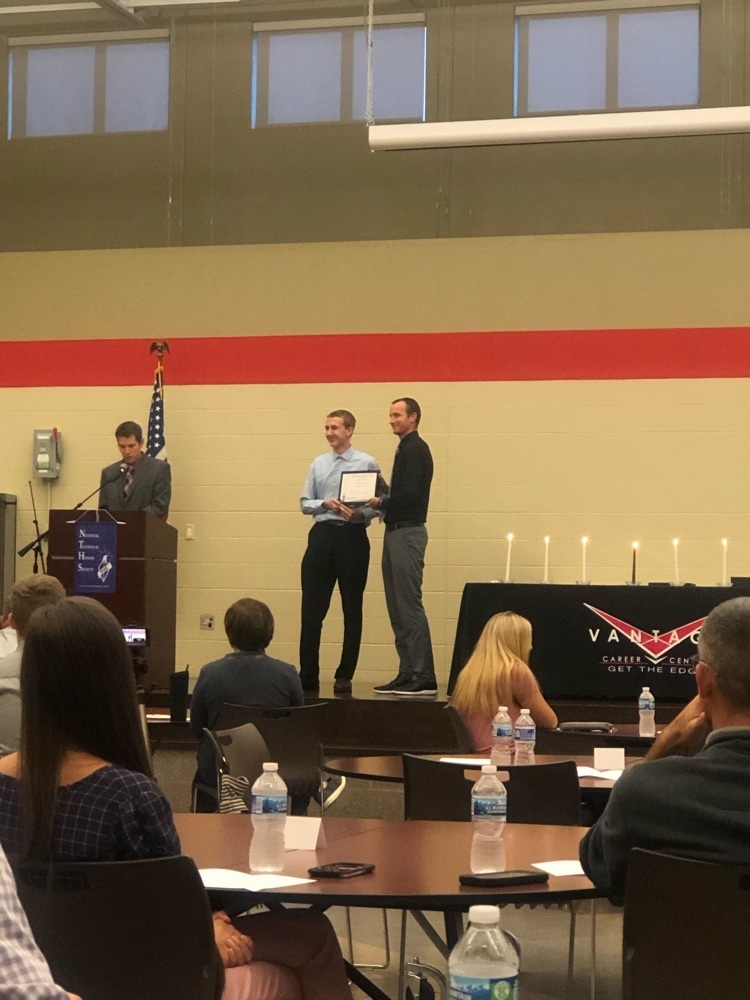 Continental Local Schools will be delayed 2 hours this morning. Tuesday - October 5, 2021. Please drive safely.

Class of 2022 and Parents: Mrs McIntyre will be holding a student/parent Financial Aid meeting on Wednesday, October 6th at 6:30 in the HS Library. A representative from Rhodes State's Financial Aid Office will be at the meeting to help explain the Financial Aid process.

Here is the link to the newest Continental Newsletter. Please take the time to read about all the exciting things happening at Continental Local Schools.
https://5il.co/zw20

Attention Parents of the Junior Class: the next Post Prom meeting will be on October 13th at 6:00pm in the HS Cafeteria. All parents of 11th graders are welcome to attend to help plan this year's post prom. If you have questions, please contact Carlie Knowles.

Reminder for 7th & 8th graders: The fundraiser ends on Monday! Please make your last push this weekend to meet your goal! You can turn in your order forms and money to the office first thing Monday morning. Please contact Mr. Eding if you have any questions.

Check out the amazing mural painted by Mr. Palte and his advanced art students on Main Street for this year's Continental Fall Fest!!! #ProudtobeaPirate


Bus 3 is running about 15 minutes behind due to mechanical issues.

The Continental National Honor Society is hosting a community blood drive on Wednesday, October 20th from 10am to 4pm. Please sign up to donate blood to help the students earn scholarship money! Sign up for an appointment at redcrossblood.org.

The 7th & 8th Grade Fundraiser kicked off today! Please consider supporting our students by purchasing items from the Extravaganza! catalog! All proceeds benefit the students throughout their school careers! Contact a 7th or 8th grader today if you want to help!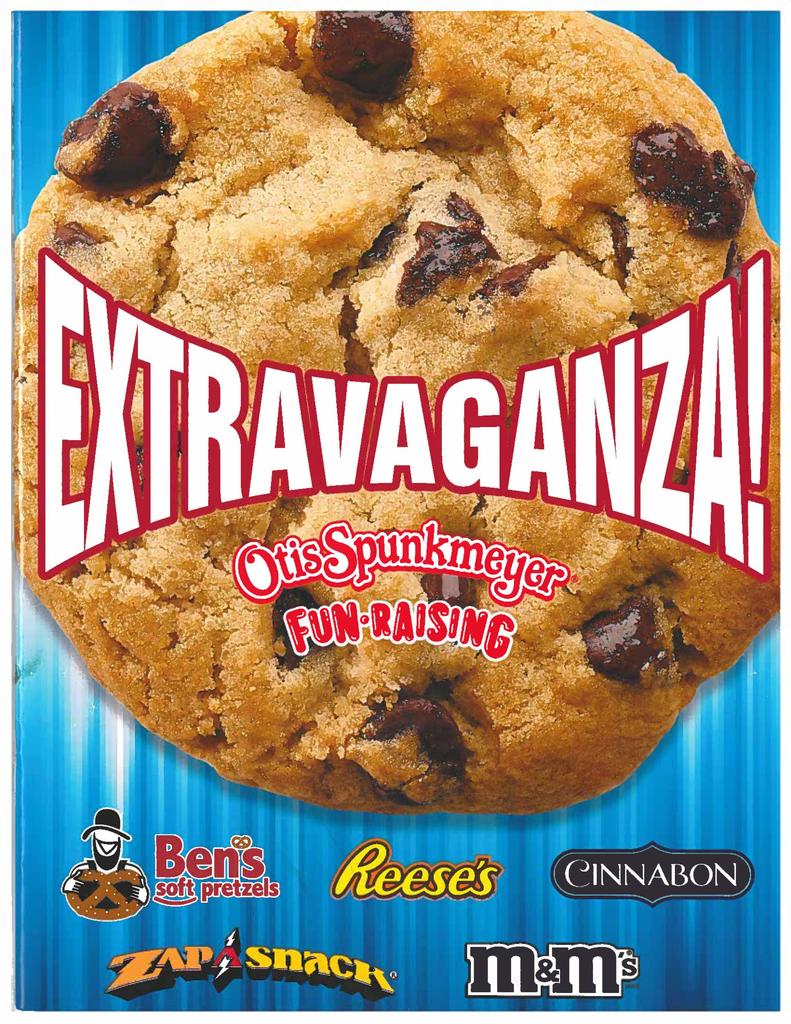 Bus 3 is running about 10 minutes late due to mechanical issues.

Do you remember where you were 20 years ago on 9/11? We will be having a stair climb to honor those who lost their lives. The event will take place in the HS building on Sun, Sept. 12th @ 5:00. If you are unable to climb the stairs you are still welcome to come walk the halls.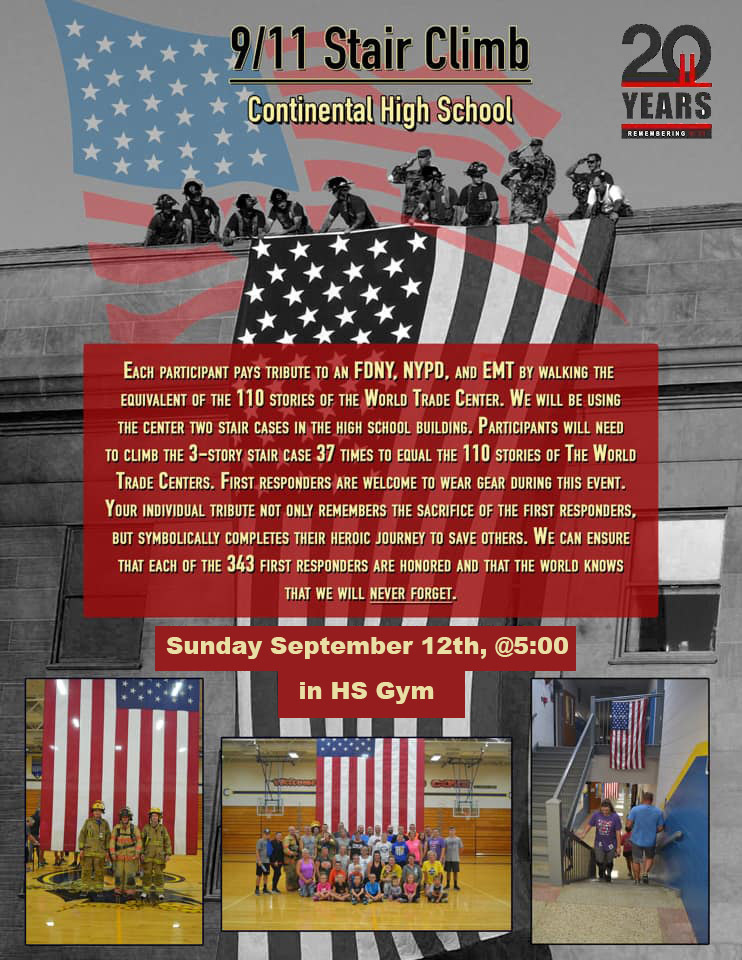 We kicked off our 2021-22 PBIS program today with our first house meetings of the year!! This month's character trait is PREPARED! After an activity about being prepared, each team started working on their team flags!