The Graduation Ceremony for the Class of 2022 will be on Sunday at 2:30pm in the HS Gymnasium. Doors for the event will open at 1:45pm. The ceremony will be live streamed (the link to watch the ceremony will be sent out before the ceremony on Sunday afternoon).

The Spring Band & Choir Concert will be Monday, May 16th at 7:00pm in the HS Gym. This concert is for 5th grade band, 6th grade/JH band, HS Choir, and HS Band. 5th band and 6th/JH Band should report at 6:15, HS Band & HS Choir should report at 6:30. All band & choir students are expected to stay for the entire concert. Contact Mr. Hoehne with any questions.
Reminder: The Art Show is tonight from 4-6 in the elementary cafeteria.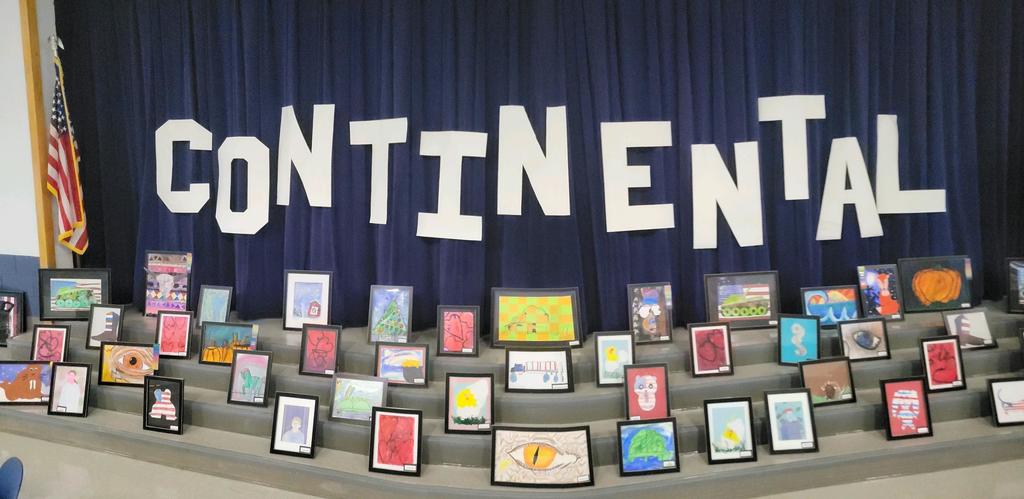 Continental Schools are blessed to have wonderful teachers and staff!! Thank you to all of our teachers and staff members for all you do for the children of our district!!!! #TeacherAppreciationWeek #ProudtobeaPirate #HEARTATEACHER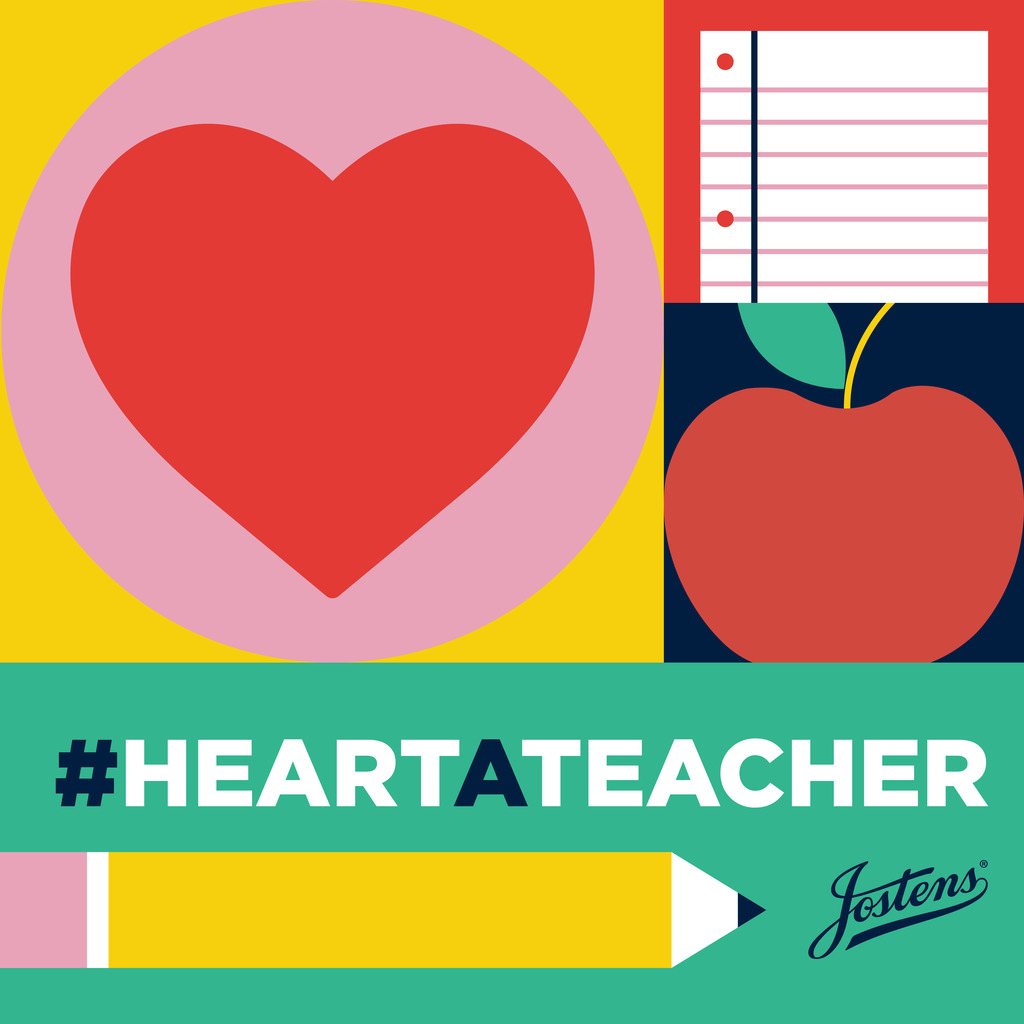 PT Services will be offering Sportsmetrics training again this summer! This is a proven injury prevention program that can help reduce the risk of ACL tears and other knee injuries. If interested, please contact Amber!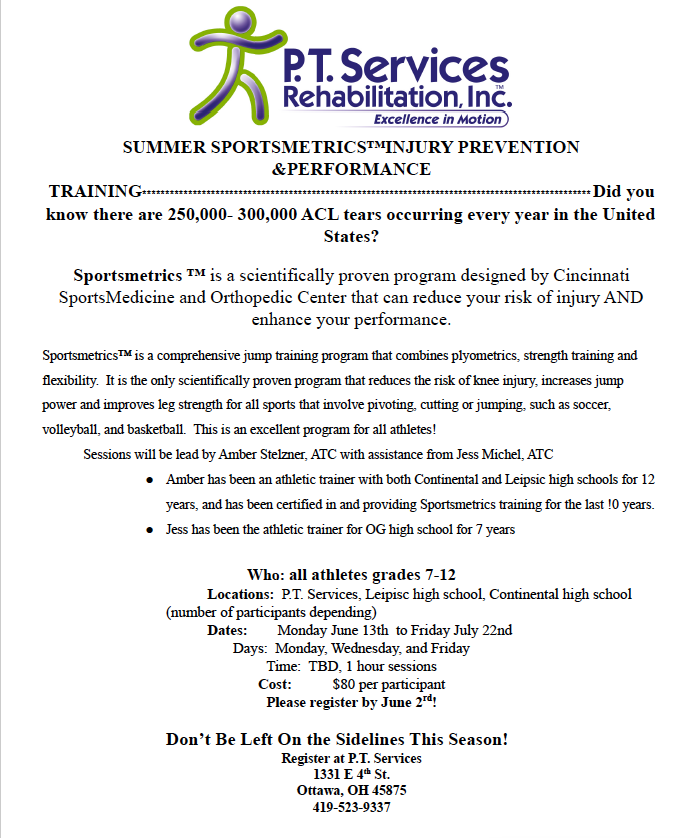 Bus 3 (Jeff Prowant) is having mechanical issues. Another bus has been delivered and he is running about 20 minutes behind.

Bus #3 (Jeff Prowant's Bus) is running about 20 minutes late today due to mechanical issues.

The track bus is running late getting back from the meet due to mechanical issues. Thank you for your patience.

Good afternoon. This survey from the Ohio Department of Education. ODE is asking that parents of special needs students please fill out this survey. Please use the link below to access the letter that explains the survey and how to access the survey. If you have questions, please call Mr. Kissell, Superintendent at Continental Local Schools. 419-596-3671
https://5il.co/18nqq

Continental Schools will be closed for today due to the fog. Today is now a remote learning day for all students. (4/12/22)

Continental will now be on a 3 hour delay. Please drive safely.

It is my understanding that not everyone received the 2 hour delay notice this morning. I apologies for this error. Please note that Continental Local Schools is currently on a 2 hour delay.

Good morning! Continental will be on a 2 hour delay due to fog.
Reminder: There is no school on Friday, March 25 due to Teacher Inservice.

Some bus routes may be delayed this afternoon (3/17/22) due to train activity within the village. Please be patient as our drivers get students home safely.

Good morning again Continental Community! The internet issue has been resolved and our phone system is now working. Thank you for your understanding. Have a great Wednesday!

Good morning. Continental Local Schools currently has no internet service. This has a direct effect on our phone system. At this time we cannot send or receive calls from the school. Please know we are working to resolve this quickly. Thank you for your understanding.

Good afternoon, Continental Local Schools has used all 5 calamity days for the 2021-2022 school year. We will now be utilizing remote learning days instead of make up days. Please read the attached letter for specific information for your child.
https://5il.co/16x5n

Please support the After-Prom Fundraiser. They will be providing dinner at the American legion on Sunday the 27th of February from 10:30am to 1:00pm. Please see the attached flyer:
https://5il.co/15qj7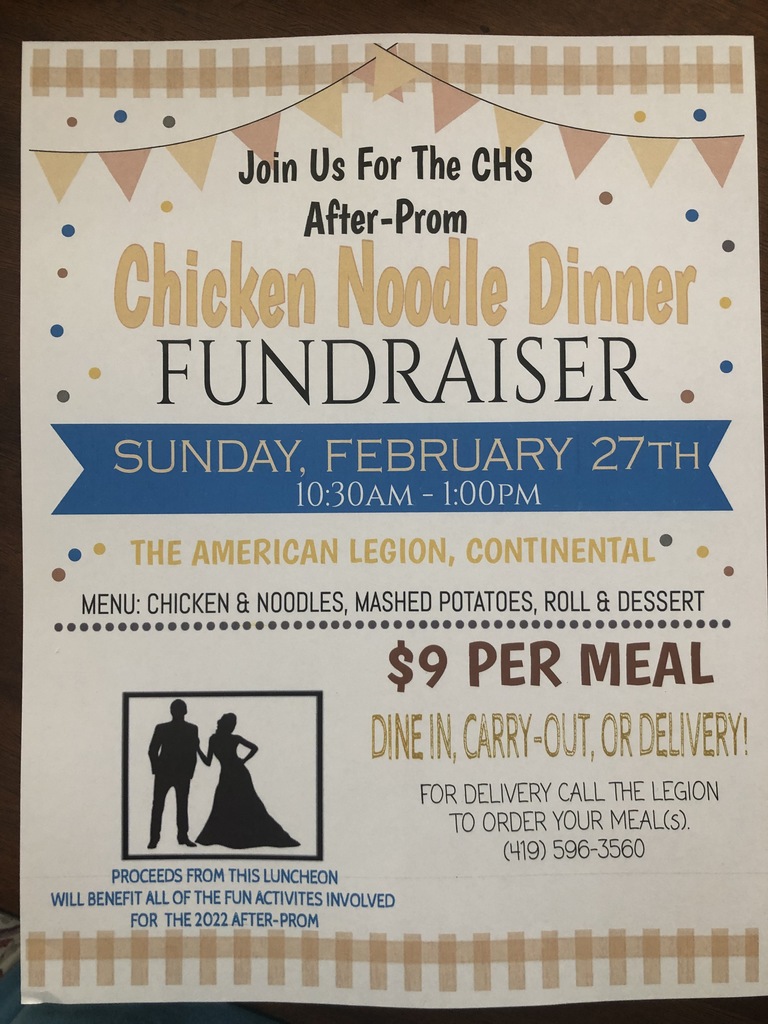 Please support the After-Prom Fundraiser. They will be providing dinner at the American legion on Sunday the 27th of February from 10:30am to 1:00pm. Please see the attached flyer:
https://5il.co/15qj7